Procurement & Requisition Management
Solution Summary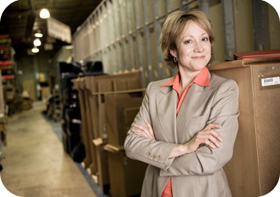 Using familiar Internet purchasing conventions, Slingshot's Web-based Requisition Management and Procurement applications enable you to procure goods and services using secure, auditable and automated workflows that are simple to review and approve electronically. Tight integration between these two allied but separate functions allows you to bring your employees into your procurement process. This enables:
Aggregation of requests for maximum discounts
A greater proportion of contract purchases and a reduction of "maverick buys"
Automation of tedious and error prone account coding
Elimination of "Request Status" calls to that are disruptive to Purchasing
Overall reduction in the time and expense of your average procurement transaction.
Internet connectivity shortens acquisition cycles, tightens supplier communications and reduces costs. The Internet also extends the opportunities for reducing costs by increasing procurement options. Internet auctions, price search engines and collaborative purchasing strategies can be used to drive down costs and improve the quality of procured items.
Learn More
Request to Pay Software Datasheet (PDF)
Requisition Management Software Datasheet (PDF)
Purchase Order Management Software Datasheet (PDF)