Health Care Technology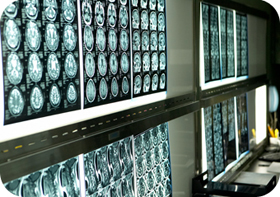 Slingshot has over two decades of experience addressing the integrated supply chain technology and order management needs of organizations in Health Care Technology and other industries.
The Health Care Technology industry faces continually increasing production and development costs, frequent regulatory changes, increasing competition and margin compression. Slingshot gives you the control to mold the system to your unique supply chain requirements. Maintain and grow your competitive advantages by empowering you to react to changing market conditions faster than your competition.
Our enterprise business suite has been designed for rapid implementation, allowing you to improve your supply chain efficiencies and enhance your customer relationships.
In addition to its supply chain technology and order management functionality, the enterprise business suite addresses other issues that are important to the Health Care Technology industry including:
FDA Validation
Internet Data Interchange (Quotations, Packing Lists, Invoices)
Lot Control and Lot Traceability
Lot Genealogy (materials and resources)
Lot Shipment Tracking (market withdrawal and recall)
Lot Hold and Blacklisting
Serial # Tracking (implanted devices)
Percent Purity and Percent Potency Tracking
Potency price adjustments
Product Expiration Date Tracking
Customer Distribution Days
FEFO (first expiration first out) Stock Rotation
Quality Assurance and Inbound Inspection (sampling, lab system interface
Customer Specific Product Packaging (generics)
Customer Consignment Inventories
Multi-National Capabilities (multi-currency, multi-lingual, date formats)
Contract Pricing, Support For Buying Groups
Inventory Stratification and Location Stratification
Certificate of Origin Generation
Certificate of Analysis Generation
Material Safety Data Sheet Support
Consolidated Billing