Careers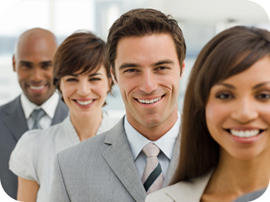 At Slingshot, we know that our success depends on attracting and retaining the most talented team. This philosophy has resulted in a growing organization that is transforming the enterprise software marketplace.
We are always on the lookout for technical and sales individuals who enjoy the challenge of working with leading edge tools and applications, and who wish to share in our success. We offer a high energy, and innovative atmosphere where individuals are encouraged to take an entrepreneurial approach.
We encourage you to take a look around this Web site to learn more about Slingshot Software.
Current Positions Available:
Slingshot Software seeks a Senior Software Developer to gather and analyze user requirements and create the project specifications. Designs, develops, tests and deploys web-based applications. Administers the client server environments. Writes scripts, codes/programs and tests software applications. Must have work experience with SQL Server, Visual Studio, JavaScript, C++, Visual Basic, SQL, .Net Frameworks, ASP, CSS, HTML, SAP Crystal Reports and VMware ESXi. Requires Master's Degree in Computer Science plus 3 years of experience as a Software Developer, Software Engineer, Programmer or Systems Analyst. Equivalent foreign degrees accepted.
Send resume/application to 990 Washington Street, Suite 304S, Dedham, MA 02026 or dcarr@slingshotsoftware.com.