Partners/Alliances
Our Partnerships Help Everyone
Slingshot is dedicated to building a strong network of partners. Current Slingshot Partners include:
Microsoft

As a Certified Solution Provider for Microsoft, Slingshot receives the latest information on Microsoft products and technology. By partnering with Microsoft, we are able to access and mobilize resources that may not have been otherwise made available to you.
Rackspace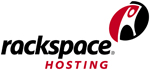 Slingshot has formed a partnership with Rackspace® Hosting to provide you with a hosting infrastructure that is designed and built to meet our high expectations and yours. Secure and scalable, it comes with Rackspace 100% network uptime guarantee and 24x7x365 expert customer and technology support.
Business Objects

Crystal Reports from Business Objects, forms the backbone of eCity reporting. The Crystal Reports engine is integrated into the eCity suite to deliver rich, interactive content and publish it to the Web. Crystal Reports is the world standard in high-performance reporting with more than 5 million copies sold.
ALT-C
For organizations that require detailed statistical forecasting, Slingshot has partnered with ALT-C Systems to offer the TimeTrends statistical forecast generation engine in conjunction with the Supply Chain Planning application.
WAV, Inc.

WAV™, Inc. (pronounced wave) is a nationally recognized leader in delivering wireless LAN and data-capturing hardware solutions. We are the Wireless Outfitters and you may hear us refer to the "gear" we distribute. WAV, Inc. is a Value Added Distributor (VAD) that distributes products for: Aironet, Comtec, Lucent, PSC, Symbol, Telxon, and Xybernaut, as well as numerous other manufacturers of wireless LAN hardware.